Who is Goritza Draskovich? A Sneak Peek Into Her Life Journey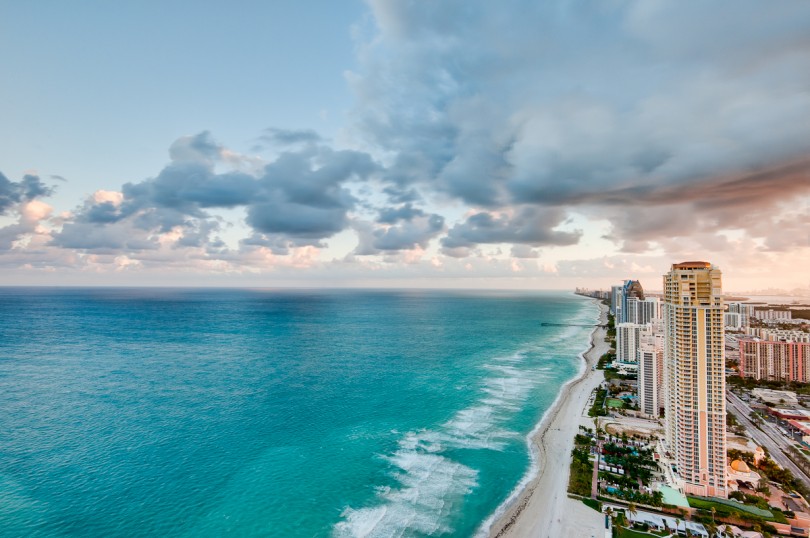 Goritza Draskovich is born in Croatia and raised in Montenegro, where she lived for over 20 years, Goritza comes from a world of modest, yet determined, hard-working people who never settle for less than the best. Since childhood, Goritza had a passion for American culture and lifestyle, learning about it mainly through music, film, sports, fashion etc. In 2009 at the age of 23, an opportunity presented itself and Goritza planned a trip to Florida, where she visited some of the state's major cities: Orlando, Tampa and Miami. Ever since, Miami has become her heart and soul, her lifetime partner and her permanent home.
How did you  open doors to the world of real estate in Miami?
As a college graduate from University of Montenegro, I specialized in foreign languages and majored in Italian Language, Literature and Linguistics. One day I received a call from a major property management company in Miami asking me to join their management team at one of their luxury properties in South Beach. They were looking for people with international background and strong knowledge of Italian language. I was a perfect candidate for the position, and I accepted the offer. From that point forward, I began developing my career as a property manager within the luxury condominium division, which provided me with essential experience, skills and knowledge of the real estate industry in Miami. Today, I focus on real estate sales and development.
What is it like to be a Real Estate professional in Miami?
Well, the sole fact of living in Miami creates a whole life adventure in itself and certainly gives one a privilege. Besides offering beautiful tropical weather and endless summers, Miami has transformed into a true metropolis, a hub for financial institutions, international trade, import/export and technology companies. Some of the strongest industries in Miami besides banking are hospitality/hotel management and real estate. As Real Estate professionals we represent unique value, being an essential source of information for our clients all over the world. We are their investment advisors and main link to the future homeownership. As such, we must continuously be informed about market trends, economy, currency fluctuations and any other factors that may impact their investment and real estate business in general.
Who are your clients? Does your portfolio include luxury properties only or do you work with the middle-class as well?
Given the geographic location and demographic structure of Florida, Miami is known as an international melting pot with dozens of different nationalities residing, vacationing, working or retiring in Miami. The clientele is very diverse, from Hispanics (Mexicans, Cubans, Venezuelans, Colombians, Brazilians), followed by Europeans (French, British, Italian, eastern Europeans) through Russians, Indians, Arabs and Chinese. Being able to speak multiple foreign languages is a unique skill I use in day-to-day communication with my international clients. I focus on luxury properties, but am also serving the needs of the middle-class clientele. It is my greatest pleasure to be at service and of help to my friends, family and clients.
Lastly, what advice would you give to the young people of the Ex-Yugoslavia region who perhaps are considering taking on the same or similar path as yours? Would you say the "American Dream" is achievable?
Coming from a small country like Montenegro, and being able to succeed in the U.S. does feel like a privilege, I must admit. It is the hard work, dedication, determination, ambition and constant focus on the goals that molded me into who I am today. I am very optimistic about the future, I tend to focus on the positive side of every situation and I always push myself to keep learning and further developing throughout my life journey. I strongly encourage all young people to take charge of their lives, and not be afraid to embrace the change and dare the future! After all, we are given one life and we should truly try to make the best of it. In my experience, America has proven to be  "The Land of Opportunities" and some would argue what exactly an "American Dream" would mean to one person versus the other. For some, "American Dream" is studying in the U.S. and earning a degree. For others, it is moving to the U.S. and building a new life, perhaps with your new life partner, starting a family, and similar. And for some, it is the professional career success, which helps pave the way to the financial freedom. As a famous American signer and songwriter Frank Ocean likes to say: "Work hard in silence, let your success make the noise".